The Steam Library:
If you have registered a product or license key to your Steam account and are unsure of where to find your content, simply go to the library tab of your Steam account. Here you will find all of the products registered to your Steam account.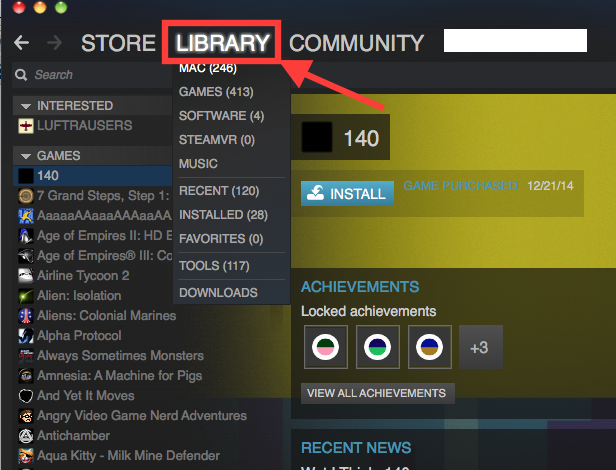 This is how a normal Steam Library looks like.
Downloadable Content (DLC):
If you have purchased and activated additional downloadable content (DLC) in Steam and are unsure if it is successfully installed to your account, please right click on the title of the game or program you registered the content for and select either "View Downloadable Content" or "Properties" to bring up the Properties menu.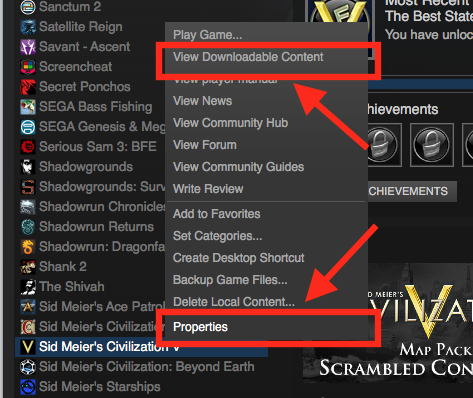 This shows DLC for Civilization V.

Once you launch the properties menu, you will see all the registered downloadable content for your game listed off in the DLC tab of the properties window. You can now check or uncheck individual boxes to install or remove selected DLC from your game.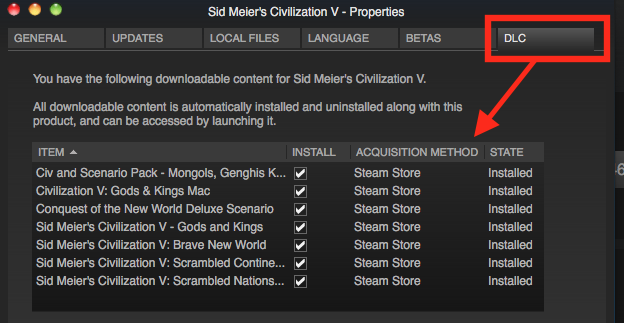 If you are still not able to find the registered games or DLC content in your Steam account, let us know.